Jennifer and Micheal celebrated their special day at Lavender Ridge in Nevada.
The happy couple celebrated with a fun filled wedding day that started with a romantic ceremony and ended with an evening filled with fun and karaoke.
The couple used Wedding Photo Swap to collect all those special moments captured by their friends and family. We adore the romantic first dance photos and all the special little details that were caught on camera – from the bespoke wedding signs to the floral details.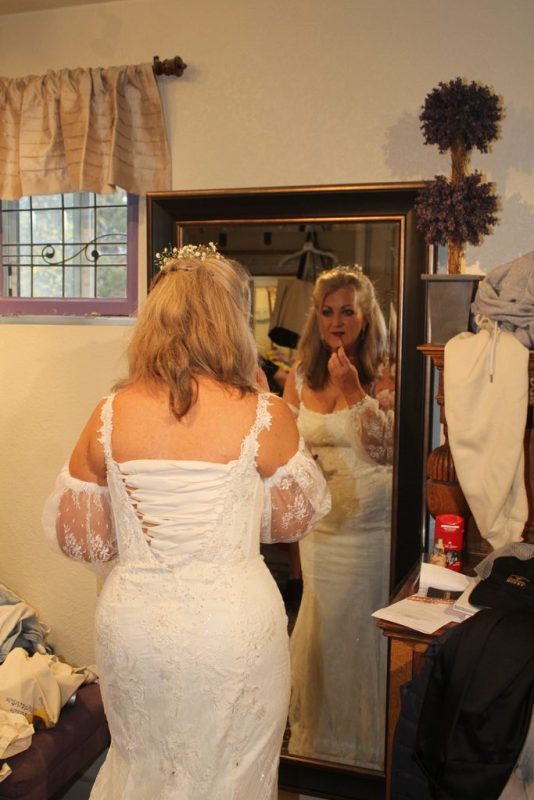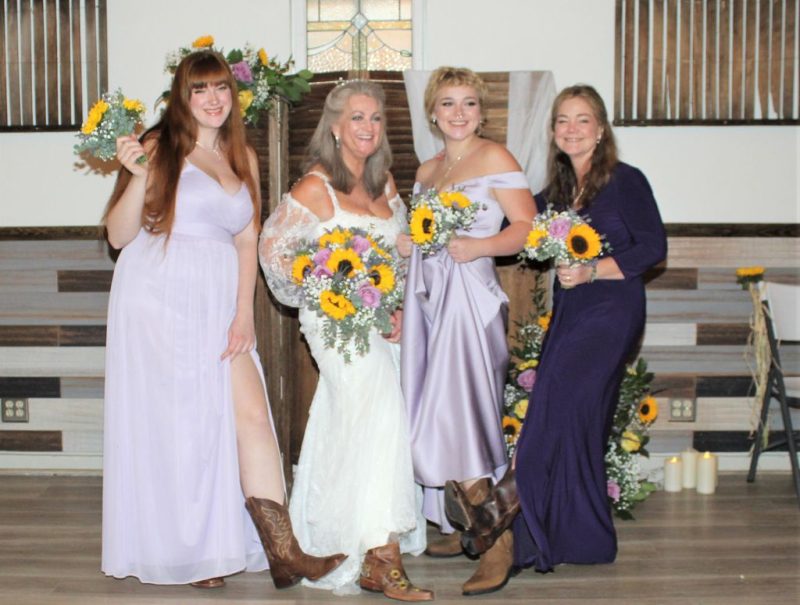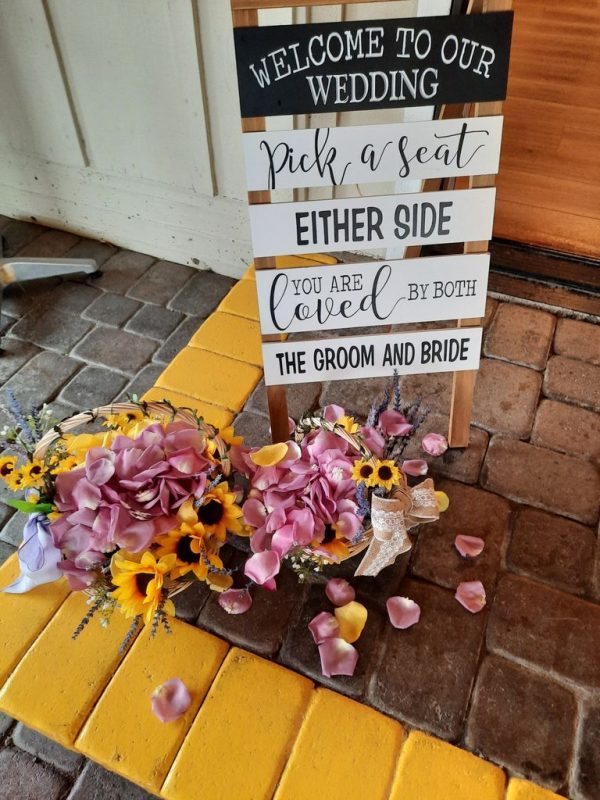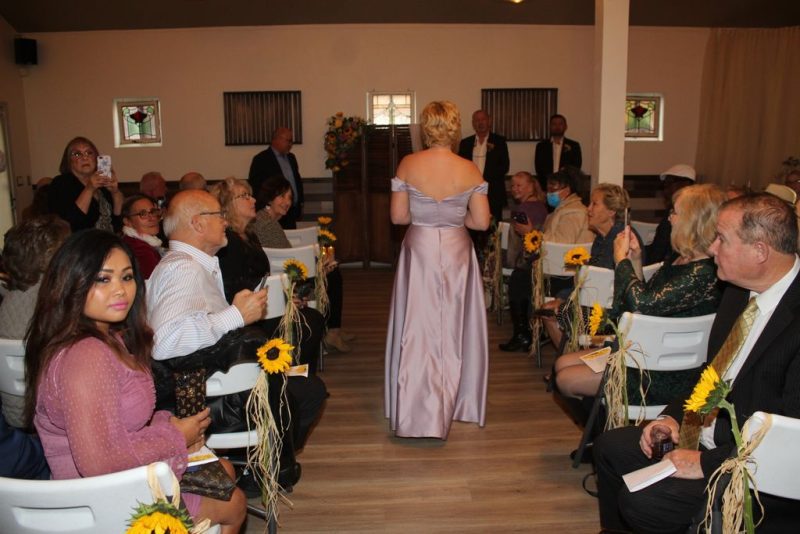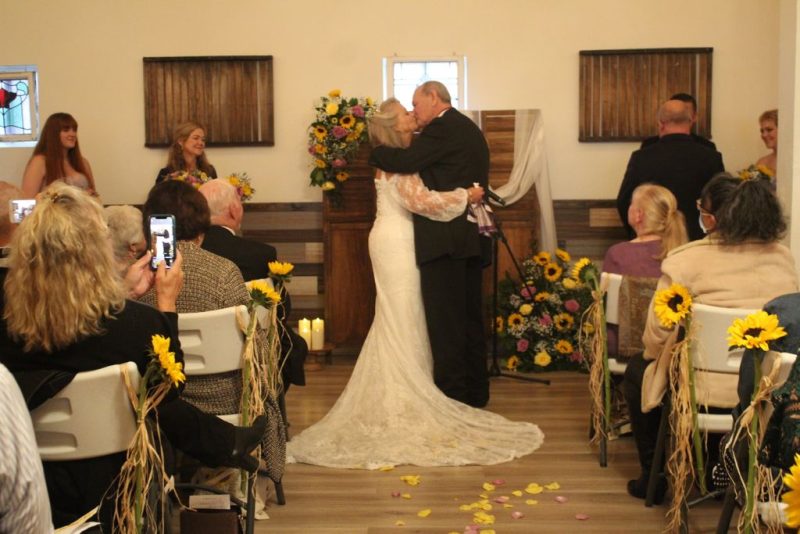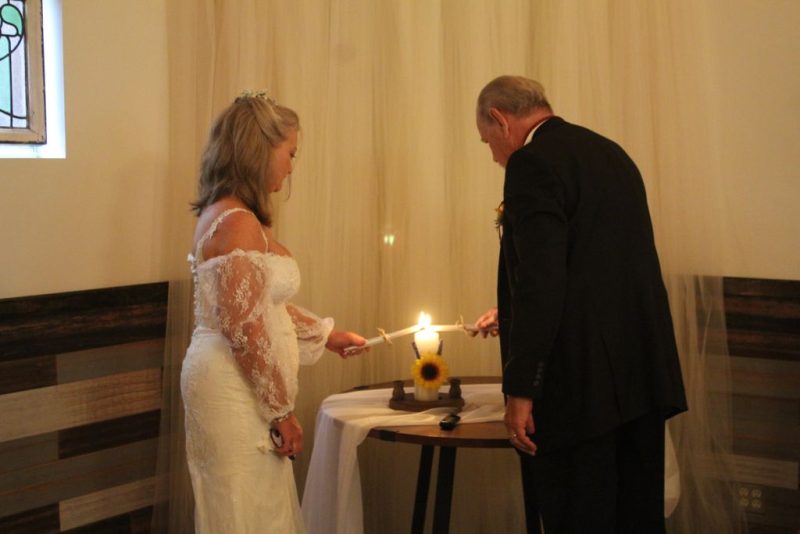 Jennifer walked down an aisle scattered with yellow petals, holding a beautiful sunflower bridal bouquet. The bridesmaids wore shades of lavender as a lovely nod to the venue the couple had chosen for their big day. While Jennifer wore a dreamy boho style off the shoulder gown with sheer lace sleeves. We love that under their formal dresses, the bride and her bridesmaids were keeping things authentic and all wearing tan cowboy boots.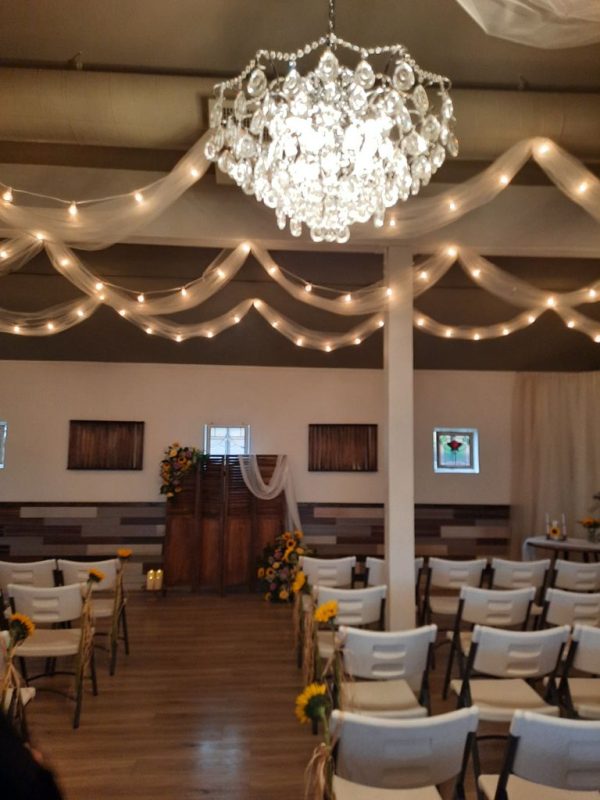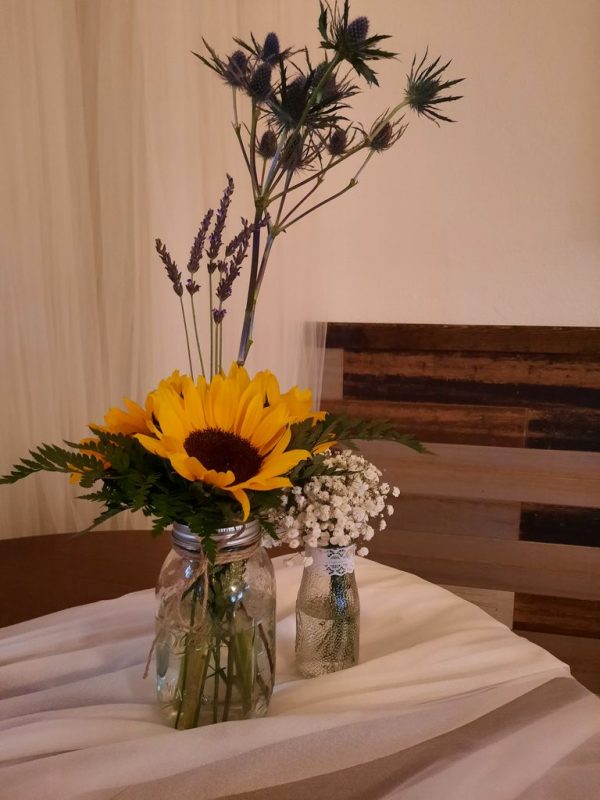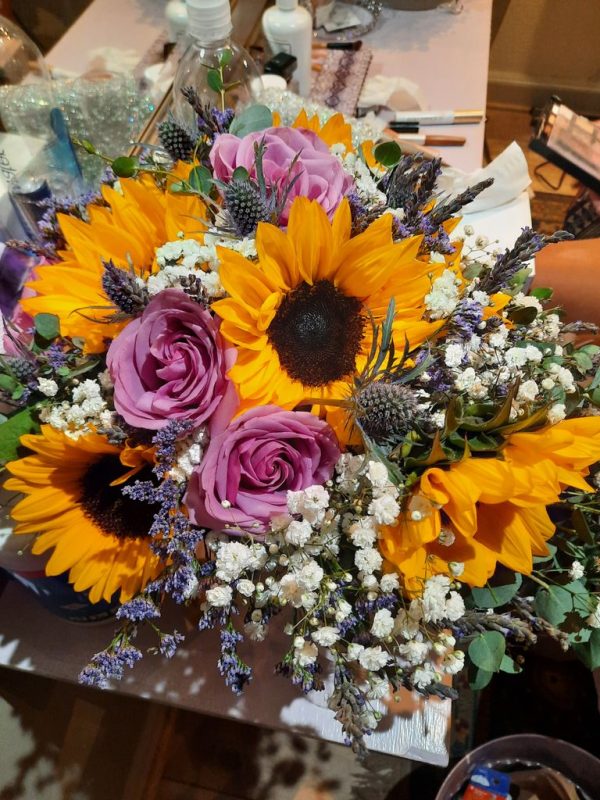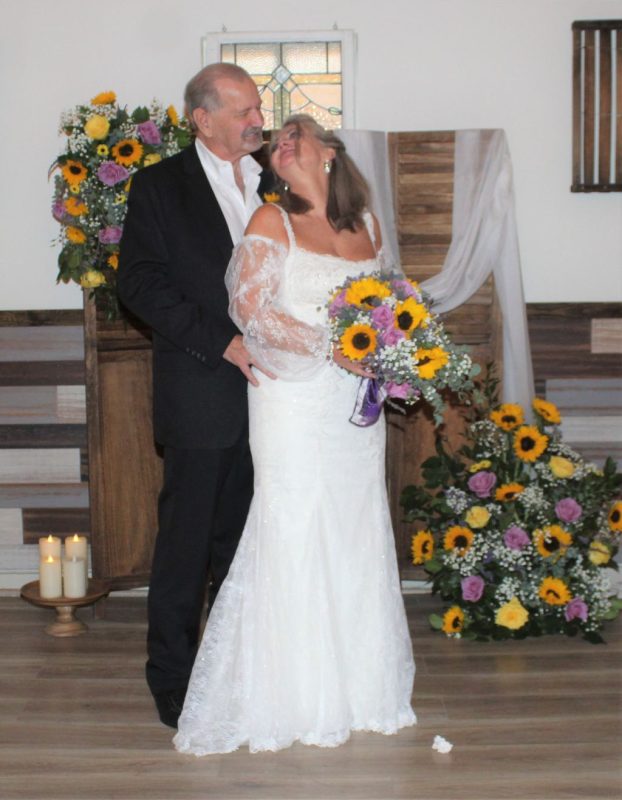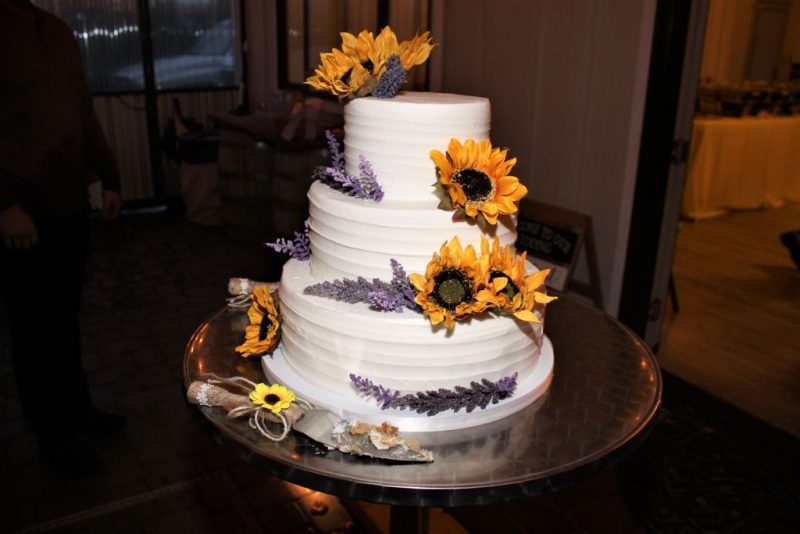 Sunflowers were a big part of Jennifer and Micheal's wedding decor, used in the bridal bouquet and as pretty table centerpieces. After celebrating over dinner with their friends and family, the party really got started. Firstly with the cutting of the three tier ivory wedding cake, followed by the couple's first dance – romantically lit with glowing fairy lights. Then we see the couple and their guests party then evening away with karaoke then everyone could get involved in.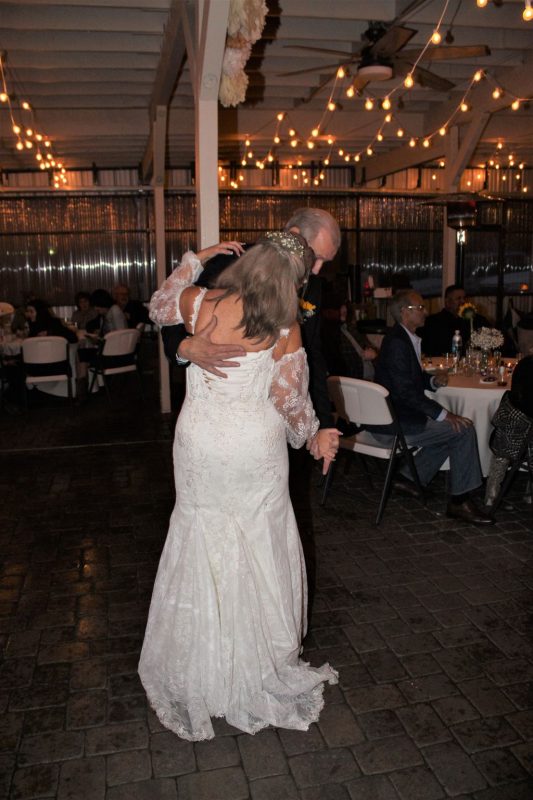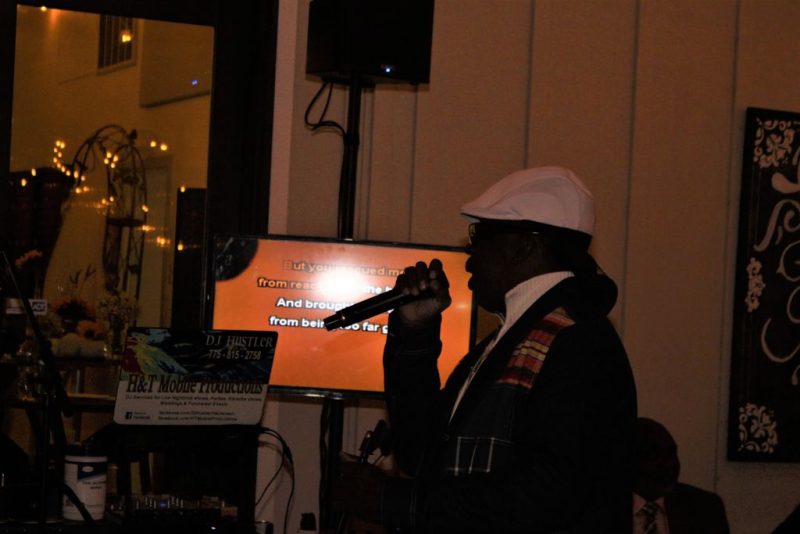 About Lavender Ridge Weddings & Receptions
A perfect wedding venue for those looking to celebrate in the country, Lavender Ridge – in Reno, Nevada – is a fragrant lavender field that is filled with purple blooms and lush greenery, providing a dreamy backdrop for your special day. Take the lead from Jennifer and Micheal and include the pretty purple colour palette in your own special day and add lavender cuttings to your wedding flowers.