Take a peek into Katherine and Jack's 1950's inspired wedding day. This retro-loving couple said 'I do" at the Hard Rock Hotel in Atlantic City and used Wedding Photo Swap to share and save all their treasured wedding pictures.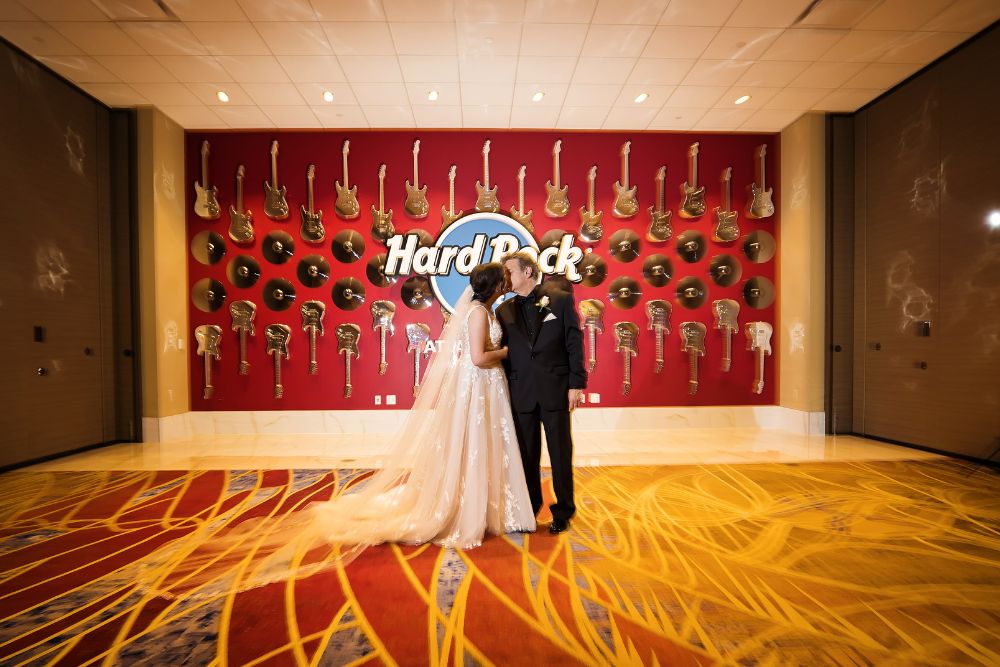 Katherine and Jack's initial meeting sounds like a plotline straight from a Hallmark movie. Katherine had discovered Jack's Dean Martin tribute act online, after quickly becoming a fan, she chose to attend one of Jack's performances with her friends – as a part of her 21st birthday celebrations. Katherine then attended many of Jack's performances and romance blossomed.
A 44-year age gap between Katherine and Jack felt insignificant and the couple romantically describe the beginning of their union as "the best age gap relationship you could imagine". Jack proposed on Christmas morning in 2019 and the couple were married in September 2021 at the Hard Rock Hotel & Casino Atlantic City infront of 80 close friends and family.
As you might expect with Jack's singing career, the big day had a 1950's/Dean Martin theme, a thoughtful nod to how the couple met and their shared passion for retro music.
The happy couple used Wedding Photo Swap to both collect treasured pictures taken by their friends and family, as well as a way to share their beautiful collection of professional photos from Beau Ridge Photography.
The opportunity to collect special pictures snapped by family and friends is something the couple loved, Katherine explains how her favourite guest photo is a candid moment photographed by her sister:
"My favorite wedding photo taken by a guest was of me, taken by my sister.
"Me eating chicken tenders and fries in my wedding dress while everyone else eats their fancy meal. It's my favorite and I regret nothing! It's something my photographers did not capture, but I'm so glad someone did."
Katherine & Jack's Wedding Photo Swap
Not only did the happy couple use Wedding Photo Swap to collect photos from their wedding guests, it was also an easy way to share their professional shots with friends and family. Take a look at those special moments professionally captured, alongside the real pics from behind the scenes.
Getting ready for the big day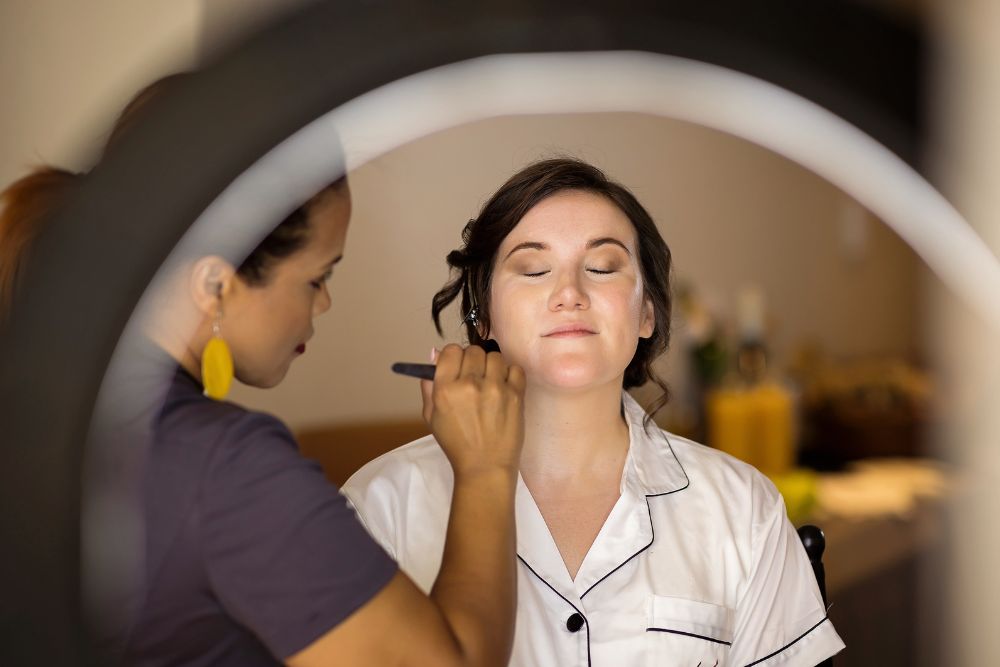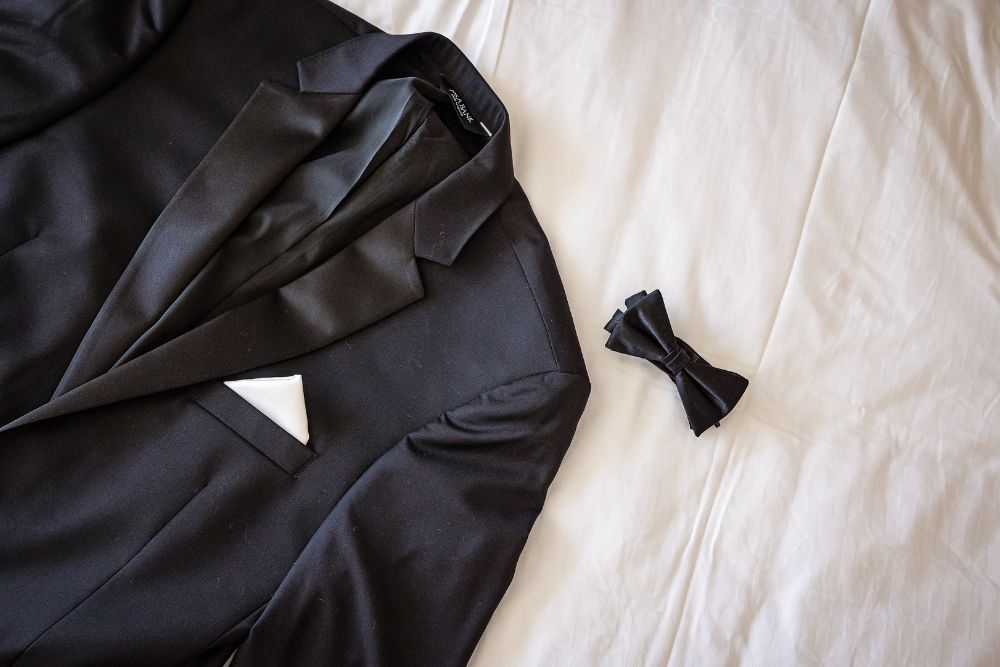 Noteworthy wedding vendors:
Wedding venue: Hard Rock Hotel & Casino, Atlantic City
Wedding photographer: Beau Ridge Photography https://www.beauridgephotography.com/
Videography: Blue Moon Video Production https://www.bluemoonvideoproductions.com/
Wedding flowers: Chester's Plants and Flowers
DJ: Billy Lopez
Cocktail hour singer: Steve Kazlauskas, Echoes of Sinatra http://echoesofsinatra.com/