Examples and tips for using the site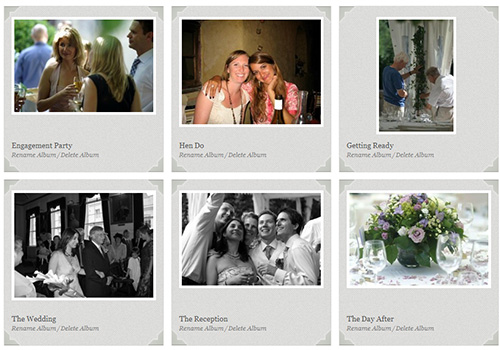 The Early Bird - Collecting photos from every wedding event
We set up our account 1 year before our wedding so that we could collect photos from our engagement drinks, stag and hen parties as well as our actual wedding. What was good was that by the time of our wedding all the guests were used to using the system and we received over 200 photos from that single day.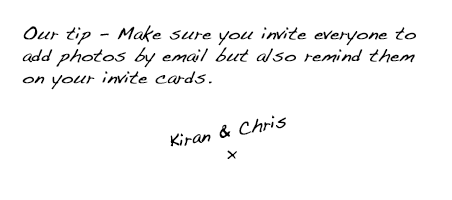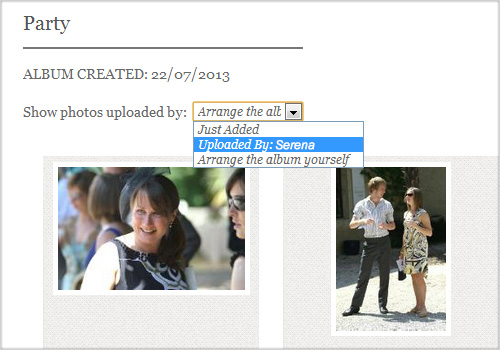 The Organiser - Making lots of specific albums for each event
I like order so decided to make a new album for each guest so that they could upload photos directly into their own personal folder. It worked great but I did notice later that all albums have a sort function on them that allows you to filter photos by guest so it would have been easier to just have a few albums and sort them this way.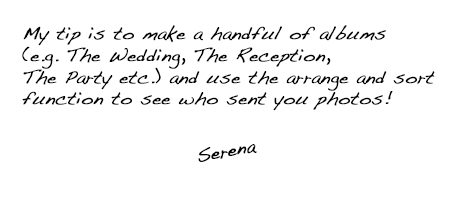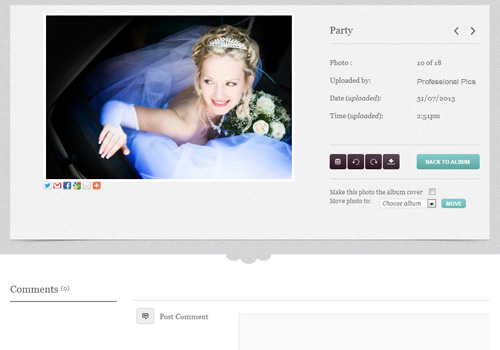 The Latecomers - Collecting photos months after your wedding
We only stumbled across WeddingPhotoSwap a few months after our wedding. The free starter account allowed us to try the service risk free and see if our guests would still send us their photos. We were very pleasantly surprised about how many photos we collected. Guests and family sent us photos we would just never have seen otherwise.