Register today for a FREE account. Takes 30 secs.
Elegant online wedding albums and mobile apps. Secure & Private. We never share your data.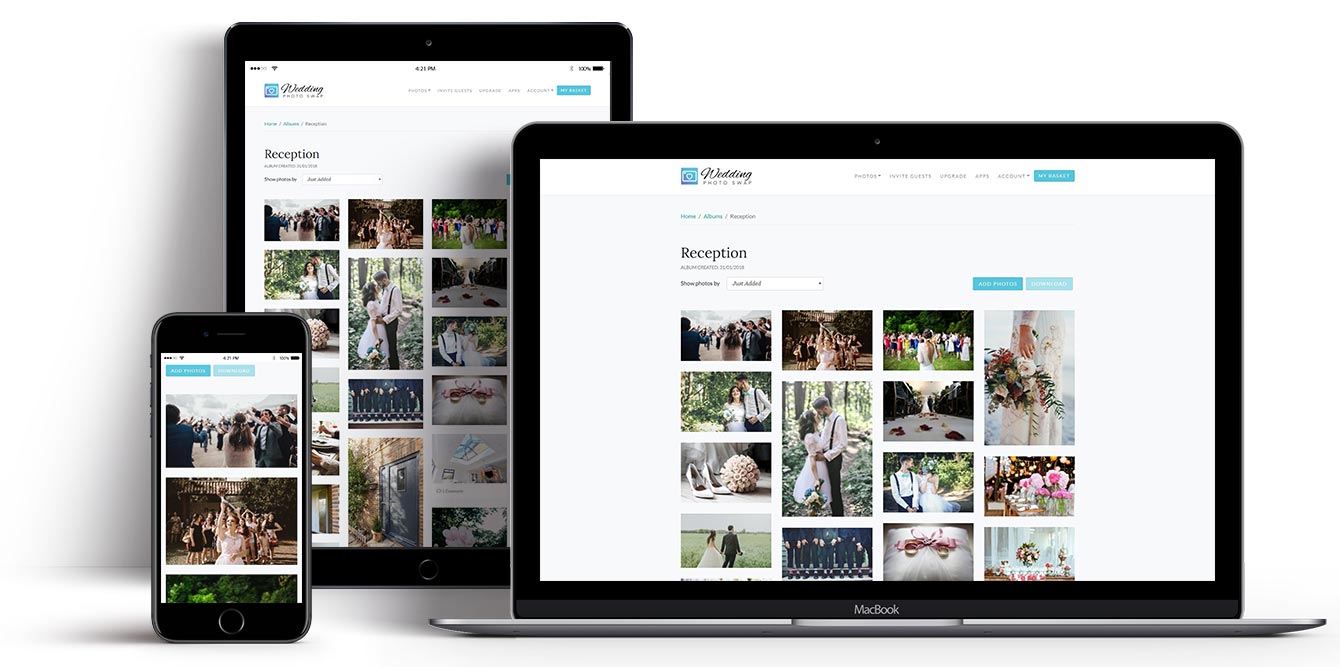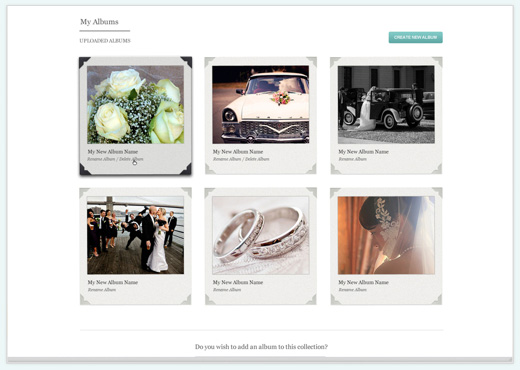 Make your albums
Create unlimited albums. Name your albums anything you want - they're invite only - and associate them to a venue to make it easier for your guests.
Invite friends and family
Choose how you want to invite your friends and family to use the app - by email, via your wedding website or by invite card.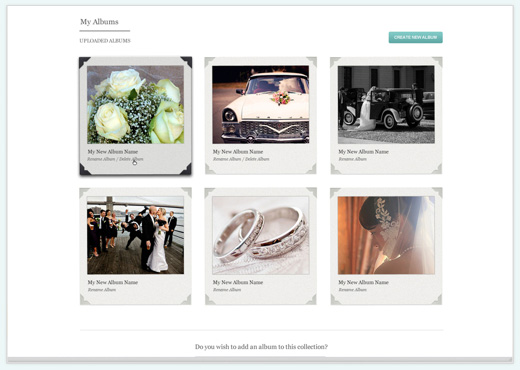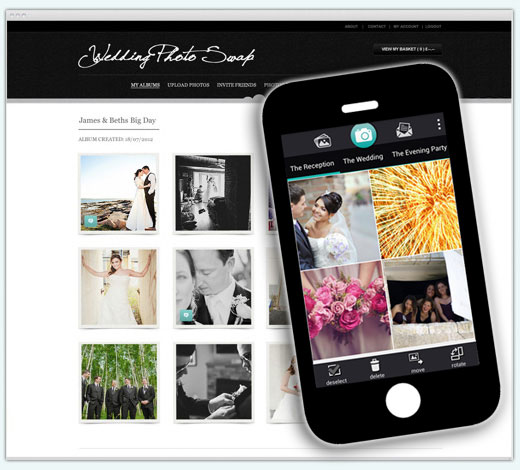 Collect photos
Guests using our app have their photos uploaded live from your wedding to your online albums. Guests can also send photos via the website or by email.

Online bulk uploader makes sending lots of photos easy. Share & comment on photos.
Arrange, print and save photos
Approve, arrange and sort guest photos. Print photos, download full size photos or save to DVD.

The perfect online wedding albums.